強くなりたいな
"I want to become strong" - Kagamine Len
WELCOME!!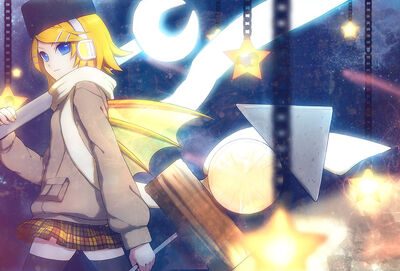 The Putin-P series (プーチンP シリーズ) is a currently ongoing 5-part series made by Putin-P and mainly illustrated by Shiuka. A story of a certain "Vocaloid" with a dark past, with many twists and turns.
Please read and follow the wiki's rules and guidelines.
New to the fandom? Read the main series page here for a brief introduction.
Note that the Putin-P Series is in no way a straightforward story, and one user's interpretation of the story may differ from another. Interpretations are gladly welcomed in forms of blog posts or a start a discussion over at the forum.

Interpretation of the series' more vague points is often aided by clues in the songs and lyrics and not merely viewer opinion.

Key Phrases are lyrics that are important to understand the general details of the song
Notes are details about the song and its context to ease understanding.
Curiosities are unclear parts of the song and irrelevant facts.
Illustration analysis, as the title suggests, analyzes the illustrations shown on the video (does not apply for Part 1 with exceptions of I'll Give you Chocolate! and I'm Happy!)
Sound analysis, like illustration analysis, analyzes the sound effects which could be heard in the songs.
| Parts | |
| --- | --- |
| | |
Affiliate
Feel free to link to this wiki and/or affiliate. Please contact Formaliin for more information on affiliating.
---
Most Recent Upload
Wiki Updates
5.25.2015
Wiki currently being revamped.
08.24.2012
The info transfer of songs in Part 1 finished, revamped the main page.
--.--.--:
This wiki was made.
Featured Song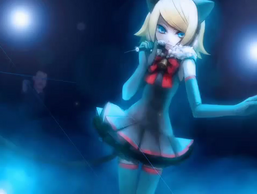 "Ansatsusha!" (あんさつしゃ!) is a song composed by Putin-P, illustrated by Shiuka, and sung by Kagamine Rin. Ansatsusha! is the first song to "Part 3", first published on November 30th 2008.
During December, Rin is introduced to a live audience on television and sings a pop Christmas song, concerning the titular "assassin", while dressed in a cat outfit.